Rachel helped sell my home in the Cory-Merrill neighborhood for top dollar. It was actually an off-market deal, which gets her no recognition, yet she did it anyway, since it was in my best interest to do so. She is a skillful negotiator, an amazing communicator and is friendly and welcoming to everyone she meets. Rachel strikes a clever balance of providing information while leaving the decision-making to her clients. In addition to all that, Rachel was incredibly well-versed in the homes in my neighborhood and in all the surrounding ones, as well – Bonnie Brae, Wash Park, Platt Park, etc. It's no surprise she wins the awards she does. I couldn't be happier with the outcome of our transaction.
Don't be fooled by using discount brokers or attempting to sell your home on your own in this hot market. Working with Rachel not only was exceedingly easy, but she goes 10 miles further than any broker I have ever worked with. I have bought and sold a dozen homes in my life, and Rachel is tiptop! Without her we would not have managed to get almost 15% over list. And she steered me away from offers that I initially thought were great, and ended up blowing up just as she predicted. Cannot say enough about this wonderful woman!
Rachel is a wonderful Realtor! She made my home buying experience smooth and enjoyable. Rachel has an excellent Rolodex of contacts and resources at her fingertips. She is so patient, kind, engaged, and understanding of what her clients want. She is creative and thinks out of the box to draft an appealing offer in order to seal the deal. Rachel is truly in this business to better people's lives and takes the time to ensure they are getting into a place that fits their wants and needs. From our first conversation, she identified a Denver neighborhood that would be a great fit for me, and, sure enough, she was right! I could not have asked for a better person to work with.
If you have a need for a Realtor, I would highly recommend Rachel Simring. Not only is she personable and smart, but she is professional, organized, resourceful and communicative. I love that she chose to work for a real estate company that reflects her same values and work ethic. I couldn't have been in more capable hands. Though she made it look and feel like a super easy transaction, there was a lot of "savvy" going on behind the scenes that Rachel dealt with flawlessly. If you want a smooth experience with a smart and savvy Realtor, connect with Rachel. You will be glad you did!
Rachel was my very first Realtor here in the USA! In our first conversation over the phone, she was very polite and friendly. She made me feel at ease! Rachel also got my idea of the kind of place I was looking for. From the moment I met her, I felt a special connection, and I knew I was in good hands regarding my home buying journey. Rachel guided me throughout the whole process and was able to make several adjustments to my contract with the seller.  Rachel was always positive and made me feel confident about getting my own place. I know I will be in touch with Rachel, not only for home buying or selling affairs, but also because I know she is my friend. Thank you, Rachel!
As a first-time buyer, the process can be intimidating. However, Rachel transformed the entire experience, making it easy, stress-free and exciting. Not only is she personable, positive and a joy to be around, but she really listens. She connected us to a home that matched exactly what we were looking for. Rachel is honest and determined and has an incredible work ethic. She never pressured us and it quickly became clear she is genuinely in this to help people. Even when a stressful situation occurred, Rachel kept us calm and handled everything like a true professional. We are so grateful to have found her.
Without Rachel's help in buying a house, I think we would be house-hunting still given Denver's tight real estate market. Her commitment to building good working relationships with the seller's realtor, the loan officers, and everyone involved throughout the process made all the difference. Not only was visiting houses with Rachel fun, when we needed to make a competitive offer her advice was invaluable. Rachel knows when to lead, when to ask for help and most importantly pays close attention to what her clients want and need. I couldn't have imagined a better realtor!
I've known Rachel as a friend for a couple years, and knew she would be the perfect person to help me buy my first home. When I was feeling defeated trying to find the perfect place, she worked even harder to help me find a home that checked all of the boxes. Rachel is not only personable and a great friend, but also an amazing realtor. Knowing I had her in my corner put me at ease throughout the whole process. I truly believe I wouldn't have my dream home if it wasn't for Rachel. I can't thank her enough for everything she did to help me get it.
After making my new place into everything I dreamed it would be, I had a pretty big life change. I needed to sell my place and I had a relatively quick deadline. Rachel jumped into action and got my home market-ready. She was able to get more than I ever imagined for my home, making this purchase a greater investment than anything else I could have done with that money. Best of all, as I was trying to move, she made things less overwhelming by giving me a step by step punch list of all I had to do. Breaking it down like that made it all very easy and the entire process was seamless. Rachel was just as much of a fabulous realtor on the listing side as she was on the buying side.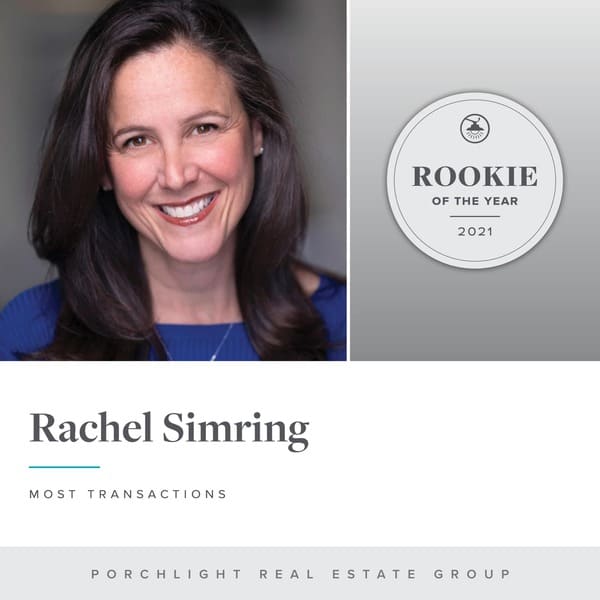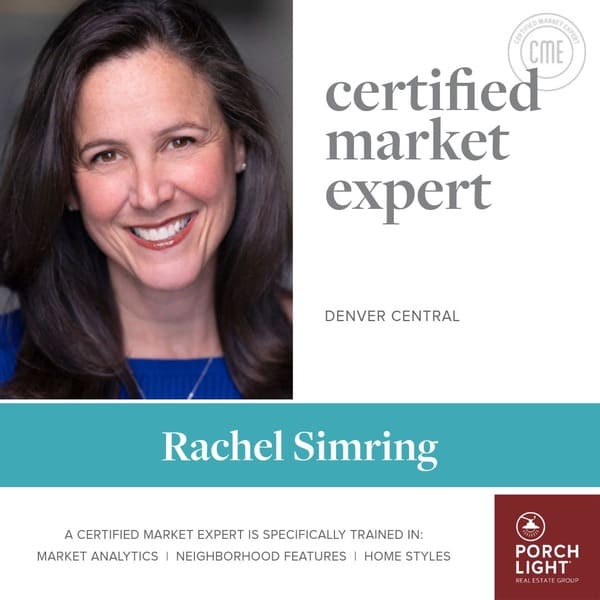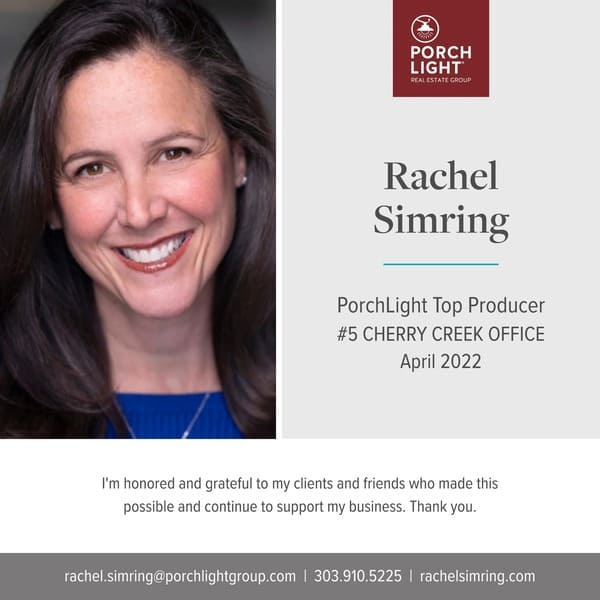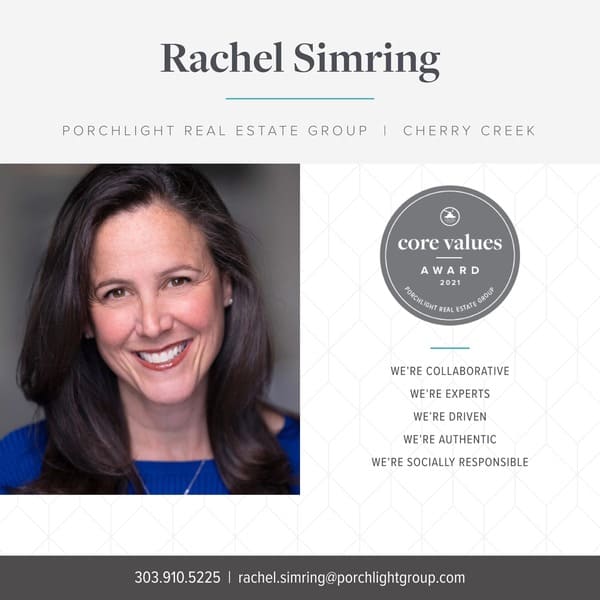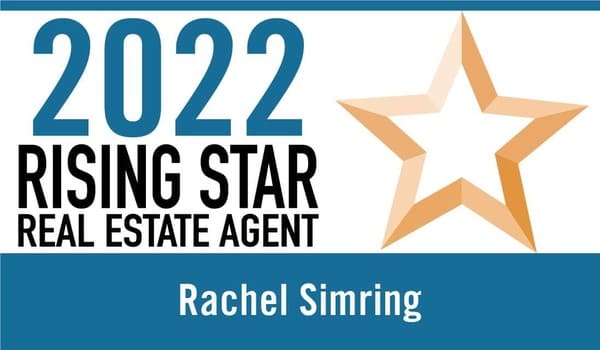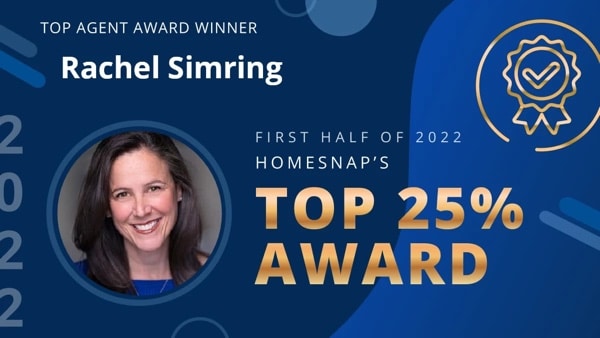 CONTACT ME
Phone: 303-910-5225
CONTACT ME
Phone:
303-910-5225